Archive for the 'space travel' category
Sorry, Elon.
---
Chris Hadfield, a former astronaut, says the future rockets and spaceships of NASA, SpaceX, and Blue Origin would be too risky to get people to and from Mars. He thinks we need some possibly "outlandish" solutions for space travel to make round-trip travel to the red planet practical.
Read more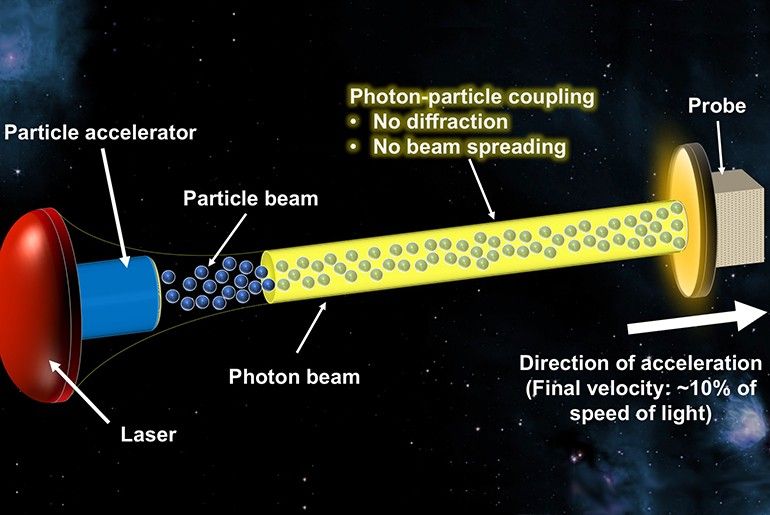 By jan mcharg, texas A&M university college of engineering
A new technology combining a laser beam and a particle beam for interstellar propulsion could pave the way for space exploration into the vast corners of our universe. This is the focus of PROCSIMA, a new research proposal by Dr. Chris Limbach and Dr. Ken Hara, assistant professors in the Department of Aerospace Engineering at Texas A&M University.
NASA has chosen the proposal "PROCSIMA: Diffractionless Beam Propulsion for Breakthrough Interstellar Missions," for the 2018 NASA Innovative Advanced Concepts (NIAC) phase 1 study. PROCSIMA stands for Photon-paRticle Optically Coupled Soliton Interstellar Mission Accelerator, and is meant to evoke the idea that interstellar travel is not so far away.
Continue reading "Combining Laser And Particle Beams For Interstellar Travel" »

It'll be like that movie Passengers, but less creepy. #til
Read more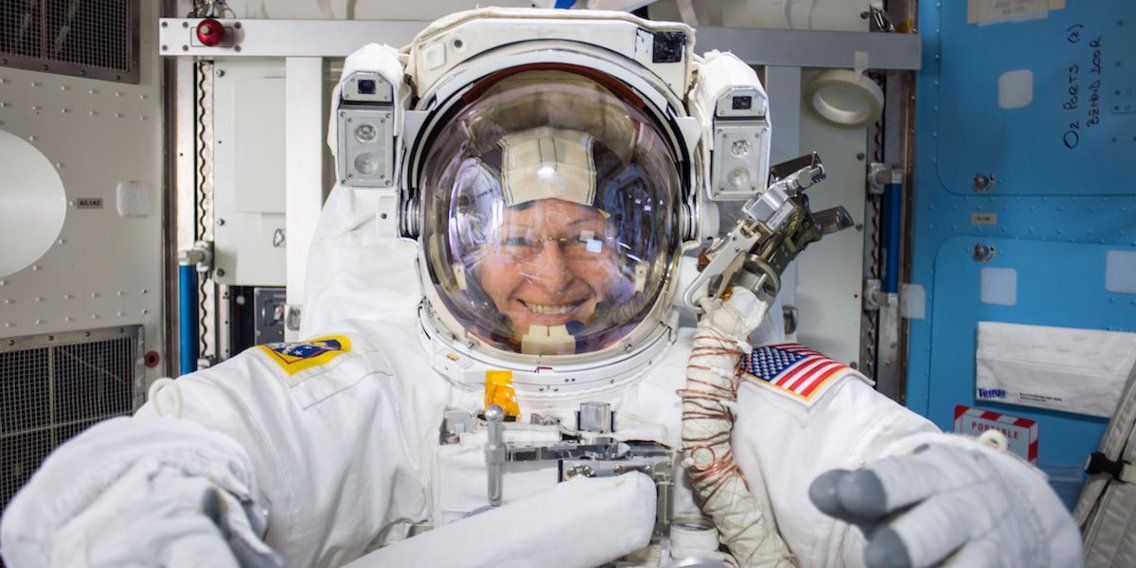 She retired from NASA on Friday after blazing a trail for countless female astronauts.
---
NASA astronaut Peggy Whitson, the 58-year-old from Iowa farm country who spent a record-breaking 665 days in space, retired from the space agency on Friday.
"I have hit my radiation limit," Whitson told Business Insider during a recent interview. "So not going into space with NASA anymore."
Continue reading "The incredible career of NASA's Peggy Whitson, who applied to become an astronaut 10 times before she broke the American record for space travel" »

Scientists have determined the minimum amount of crew members needed for a 6,300-year journey to Proxima b.
A team of French scientists have recently published a new study detailing everything that would be needed if humans were to one day make the long interstellar journey to Proxima Centauri to start a new life and civilization. The research went to great lengths to determine the correct amount of people that would ensure a successful voyage to Proxima b.
The study was conducted by particle physicist Dr. Camille Beluffi and Dr. Frederic Marin from the Astronomical Observatory of Strasbourg and marks the second study conducted on such an interstellar journey to Proxima b, as ScienceAlert reported.
Continue reading "A New Study Details Everything That Would Be Needed For An Interstellar Journey To Proxima Centauri" »

A spacecraft, spinning in Earth's orbit, reaches inside itself. One of its four arms pulls out a length of polymer pipe that has been 3D-printed inside the body of the machines. All four of the spacecraft's arms are securing pieces together as it builds a new space station right there in orbit.
This surreal project, called Archinaut, is the future vision of space manufacturing company Made In Space. The company promises a future of large imaging arrays, kilometer-scale communications tools, and big space stations all built off-planet by smart robots.
Continue reading "Smart Robots Are the Secret to Spaceflight's Future" »

A Silicon Valley startup has devised an ingenious way of sending rockets into space.
Dubbed SpinLaunch, the firm wants to blast tiny payloads into orbit atop miniature rockets.
Continue reading "Space catapult startup gets $40 MILLION investment" »

The BFR spaceship that Elon Musk wants to build for carrying mankind to Mars and beyond has posted its first job listing for an engineer.
Read more
This ancient interstellar dust formed the Earth and the solar system.
---
Particles collected from Earth's upper atmosphere, originally deposited by comets, are older than our Solar System, scientists say – and these fine bits of interstellar dust could teach us about how planets and stars form from the very beginning.
These cosmic particles have lived through at least 4.6 billion years and travelled across incredible distances, according to the new research into their chemical composition.
Continue reading "Scientists Have Found Interstellar Dust on Earth That's Older Than Our Solar System" »