Archive for the 'space travel' category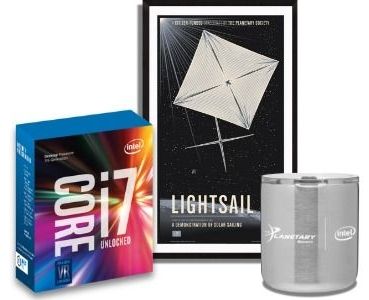 Let Bill Nye and Robert Picardo take you on a journey through the future of space exploration and artificial intelligence. Each week they will show us a different space-themed topic and reveal how AI can help us reach the stars.
Read more
"The countries which have the capacity to bring that source from the moon to Earth will dictate the process," said K Sivan, chairman of the Indian Space Research Organisation (ISRO). "I don't want to be just a part of them, I want to lead them."
The mission would solidify India's place among the fleet of explorers racing to the moon, Mars and beyond for scientific, commercial or military gains. The governments of the US, China, India, Japan and Russia are competing with startups and billionaires Elon Musk, Jeff Bezos and Richard Branson to launch satellites, robotic landers, astronauts and tourists into the cosmos.
The rover landing is one step in an envisioned series for ISRO that includes putting a space station in orbit and, potentially, an Indian crew on the moon. The government has yet to set a timeframe.
Continue reading "India's quest to find a trillion-dollar nuclear fuel on the Moon" »

I pilot. I fly. wink
---
Take a look inside the CST-100 Starliner hangar, where Boeing is building the private space capsules that will fly NASA astronauts and more into space! This photo shows an exterior view of the Boeing Starliner Facility, which once housed the space shuttle Discovery.
Read more
🐸 The wood frog, Rana sylvatica, is one of many animals to master the art of a reversible, coma-like state known as metabolic depression. Metabolically depressed animals use tiny amounts of energy, sometimes so little that scientists can't tell if they have any metabolism at all. Somehow, these animals press the pause button on life, outlasting hard times in demanding environments. Could humans ever learn to imitate death like these animals? Workers from fields as diverse as medicine to space exploration are itching to know the answer… 🤔♾😴.
---
If other members of the animal kingdom can shut down their bodies over winter, then why can't we?
Read more
SpaceX has publicly revealed the sleek, minimalist design of the access arm that NASA astronauts will soon use to board Crew Dragon spacecraft, bringing to an end more than half a decade of U.S. dependency upon non-native rockets and space agencies to transport crew to the International Space Station.
After several months of concerted effort in a tent located on Pad 39A property, SpaceX engineers, welders, and technicians have nearly completed the most critical portion of the launch facility modifications and upgrades necessary to return the pad's human spaceflight capabilities. Known as a Crew Access Arm (CAA), SpaceX will likely complete installation of the Arm by the end of August, wrapping up what is by far the most visible step yet towards returning astronauts to the ISS on American rockets and spacecraft.
Read more
Last week, NASA announced the awardees for an ongoing effort to foster commercial activity in space. This effort allows 13 companies to study the future of commercial human spaceflight in low-Earth orbit, including long-term opportunities for the International Space Station.
I'm pleased to share that NanoRacks is one of these awardees.
This study is not only a big step for NanoRacks, but a big step for the commercial space ecosystem. Today, we are the largest commercial user of the International Space Station and are proud of the impact we've made to help foster this ecosystem and bring customers from all over the world into to orbit. This study will allow us to take our vision to the next step and detail the viability for habitable and automated platforms for low-Earth orbit.
Continue reading "Study to Help Develop Vibrant Future Commercial Space Economy" »

Computing innovation, computer-generated images, Virtual Reality Glasses, Hybrid Reality, communications, Holographic platform, AR, VR, PC, lifelike experience, 3D cameras, cosmic computing, computer security, gaming displays, in-flight entertainment, computer code, Holographic ideal/paradigm, gaming mechanics, automotive, medical, space, spatial, holographic memory, Artificial Neural Networks, Robotics, holographic 3D, software company, mixed-realty, holographic data, hologram monitors, hologram keyboards, voice equipment, projector system, Holographic apps, HD photography, smartphones, tablets, TVs, laptops, digital displays, 360 Video, Virtual Realty Headsets, Mobile Platforms, holographic universe, ubiquitous computing paradigm, virtual images, Holoquad, Holographic Projector Pyramid, cloud computing, spaceships, teleportation, anti-gravity devices, emulation, advanced technology, light field displays, Mobile Hologram Technology, computer programs, untethered, Immersive Technology, Computer Chips, Elohim computer, custom software, mobile application development, computing library, human-computer interactions, Artificial Neural Networks, holographic memory, Spider-Robots, pop-up gaming displays, automate machinery, computer-generated simulation, 3D Pyramid, consumer electronics, personal computers, holographic images, real-world objects, hardware interconnection, missionary, virtual assistant, Computer Systems Structure, two-dimensional computer display, computerization, Projection Screen, Portable, 3D printer, Hologram goggles, 3D Holographic Projection Technology, Hologram Computer Table, hologram generator, multilevel computer, mixed reality, Bluetooth enabled, Virtual Reality Display, transparent screen display, quantum computer, computer animation, 3D plasma display, meta surface, Dark Energy, holographic interferograms, photorefractive, Holographic atomic memory, computer-generated hologram, real-time hologram, x-ray mirror mandrels, virtual wavefront recording plane, Artificial intelligence, AI, Human Resources, Advertising, Animation, Graphic Web Design, Photography, Robotics, computer science, human-robot interaction, Emergency Medical Hologram, wearable computing, bio-computing, battlefield simulations, Holographic Associative Memory, artificial neural network, Digital Avatar.
Read more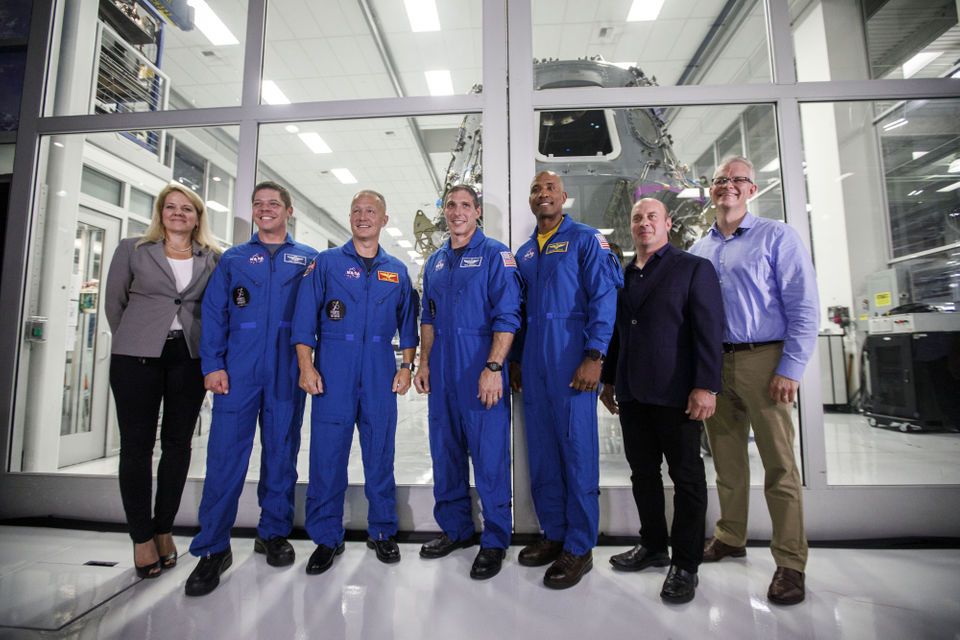 "We are not going to fly until we are ready to fly safely," said SpaceX Chief Operating Officer Gwynne Shotwell at the event Monday. "We need to hit all the boxes and do everything we need to do to take astronauts from U.S. soil as often as NASA will let us."After SpaceX successfully completes Demo-2, NASA will certify the spacecraft and systems for regular crewed launches to the ISS, with astronauts Mike Hopkins and Victor Glover flying the first operational mission.
Even with all the safety precautions and testing, however, the astronauts remain aware that space flight is extremely hazardous."The only thing I'm afraid of," said Glover, who is married and has four daughters, "is not coming home to my family."
Read more