Archive for the 'space' category
One night, as I was putting my daughter to bed and waiting for her to fall asleep, I tried to think of some new markets for space utilization.
We often hear about attempts to find industrial uses for microgravity for growing crystals, for purification of electronic materials (which is an actual thing with ACME Advanced Materials: http://www.a2-m.com/), maybe growth of certain metal foams, etc. However, in space, you're in both a hard vacuum and not physically resting on anything, so you can spin up something, and it will simply keep on spinning (stably, if you spin it around the correct axis) nearly indefinitely without any additional energy input and no wear on bearings or anything. So in fact, you can get basically any gravity level you want, including HYPERgravity, nearly for free.
What are the applications of this?
Continue reading "New (?) ideas for utilizing space for business: hypergravity for isotopic enrichment" »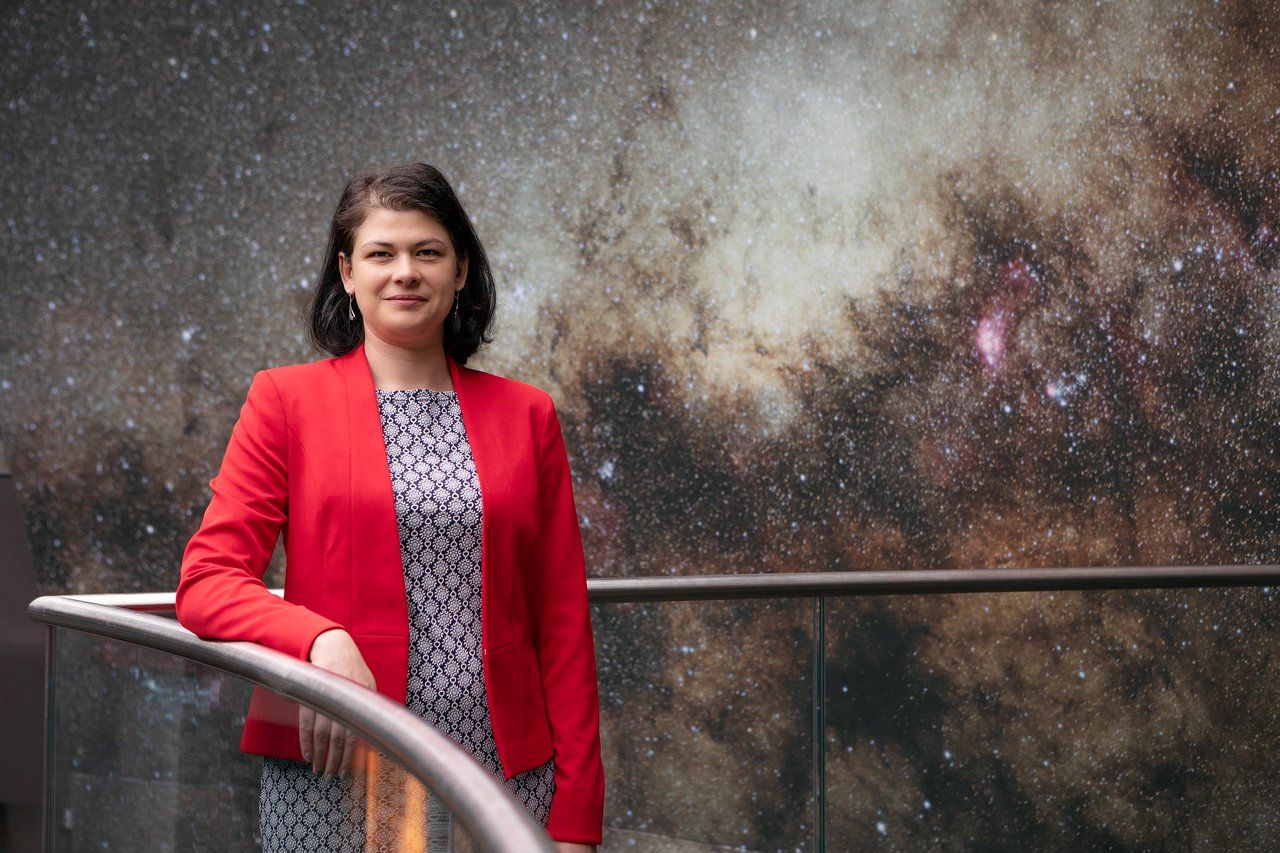 Mariya Lyubenova is an astronomer at ESO. Her research focusses on the motions and chemical properties of stars in galaxies to unravel the build-up and evolution of galaxies. She also works as a science liaison in the education and Public Outreach Department (ePOD).
Read more
RIPPA, a fully autonomous robot, can cover five acres a day on a solar charge — finding and exterminating pests and weeds on every single plant over the equivalent of four football fields. Are robots like RIPPA the future of farming?
RIPPA stands for "Robot for Intelligent Perception and Precision Application".
Continue reading "RIPPA The Farm Robot Exterminates Pests And Weeds" »

In preparation for the commercial crewed modules that will arrive at the International Space Station soon, astronauts took a lengthy spacewalk to install some crucial equipment to the docking module. The extra-vehicular activity moved commander Drew Feustel to third on the list of all-time spacewalkers.
Read more
It's been seven years since astronauts launched into space from U.S. soil.
---
From idolized to anonymous, what it means to be an American astronaut is changing once more.
Read more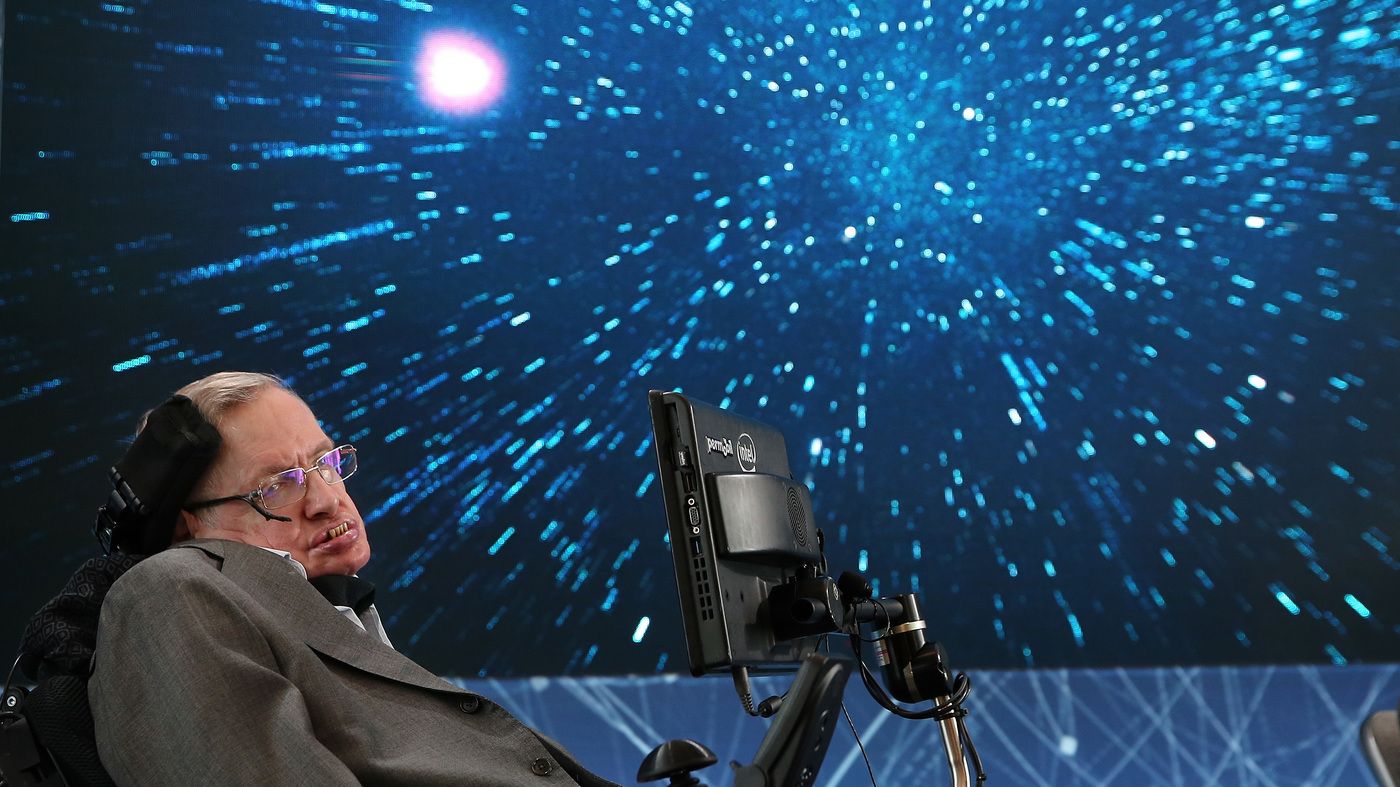 Hawking is being interred at Westminster Abbey on Friday, with a thousand members of the public (selected through a lottery system) present for the ceremony. The physicist's remains will be placed between those of Isaac Newton and Charles Darwin.
His voice will be broadcast into space after the service honoring his life.
Hawking's words "have been set to an original score by composer Vangelis, most famous for his Chariots of Fire film theme," the BBC reports.
Continue reading "Stephen Hawking's Voice Will Be Broadcast Into Space" »

SpinLaunch Inc. has closed a $35 million Series A funding round with a powerhouse syndicate of investors. Investors include Airbus Ventures, GV (formerly Google Ventures), and Kleiner Perkins. This syndicate joins institutional investors including Lauder Partners, ATW Partners, Bolt, and Starlight Ventures to total $40 million. Investment funds will be used to scale the team and technology, through first launch by 2022.
SpinLaunch is revolutionizing access to space by developing a kinetic energy launch system designed to provide the world's lowest-cost orbital launch service for the rapidly growing small satellite industry. Their environmentally responsible approach is unmatched in the industry. SpinLaunch is currently considering four different states for potential launch sites within the United States.
Spinlaunch use large centrifuges to store energy and will then rapidly transfer that momentum into a catapult to send a payload to space at up to 4,800 kilometers per hour (3,000 mph). If successful, the acceleration architecture is projected to be both lower cost and use much less power, with the price of a single space launch reduced to under US$500,000.
Continue reading "Spinlaunch has $40 million to fund development to first centrifuge space launch by 2022" »

Intel researchers are taking new steps toward quantum computers by testing a tiny new "spin qubit" chip. The new chip was created in Intel's D1D Fab in Oregon using the same silicon manufacturing techniques that the company has perfected for creating billions of traditional computer chips. Smaller than a pencil's eraser, it is the tiniest quantum computing chip Intel has made.
The new spin qubit chip runs at the extremely low temperatures required for quantum computing: roughly 460 degrees below zero Fahrenheit – 250 times colder than space.
The spin qubit chip does not contain transistors – the on/off switches that form the basis of today's computing devices – but qubits (short for "quantum bits") that can hold a single electron. The behavior of that single electron, which can be in multiple spin states simultaneously, offers vastly greater computing power than today's transistors, and is the basis of quantum computing.
Continue reading "Starts Testing Smallest 'Spin Qubit' Chip for Quantum Computing" »

Between the dust storms, thin atmosphere, and frigid temperatures, future Mars colonists are going to have it rough. But they won't even get a chance to battle the Martian elements unless we figure out a way to supply them with life-giving oxygen. It may seem impossible to do so organically on the barren red planet, but a new Science paper suggests a single Earth organism might be able to do the trick.
In the paper, published Thursday, an international team of researchers report that cyanobacteria, a huge family of tiny organisms that thrive in extreme environments, show promise as oxygen sources for future Mars colonists. Because they are photosynthetic, cyanobacteria thrive on carbon dioxide and energy from the sun, burping up oxygen as a byproduct — just like plants. They're the ideal fresh air source for Mars, as long as they don't demand too much sunlight.
"This might sound like science fiction, but space agencies and private companies around the world are actively trying to turn this aspiration into reality in the not-too-distant future," said study co-author and Australian National University Emeritus Professor Elmars Krausz, Ph.D., in a statement published Wednesday.
Continue reading "Scientists Investigate Bacteria That Could Make Oxygen for Future Martians" »