Archive for the 'cyborgs' category
But where advocates like Foxx mostly see the benefits of transhumanism, some critics say it raises ethical concerns in terms of risk, and others point out its potential to exacerbate social inequality.
---
Foxx says humans have long used technology to make up for physical limitations — think of prosthetics, hearing aids, or even telephones. More controversial technology aimed to enhance or even extend life, like cryogenic freezing, is also charted terrain.
The transhumanist movement isn't large, but Foxx says there is a growing awareness and interest in technology used to enhance or supplement physical capability.
Continue reading "Meet the B.C. man who implants technology to increase his physical capabilities News" »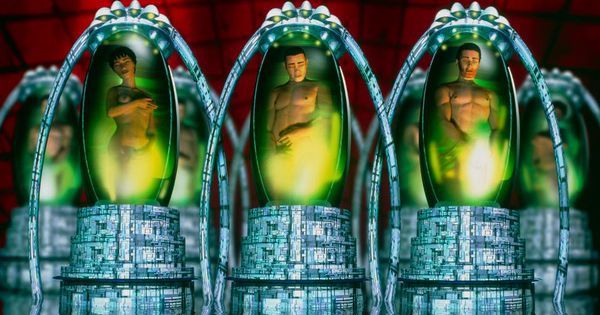 Certainly, there are those in the movement who espouse the most extreme virtues of transhumanism such as replacing perfectly healthy body parts with artificial limbs. But medical ethicists raise this and other issues as the reason why transhumanism is so dangerous to humans when what is considered acceptable life-enhancement has virtually no checks and balances over who gets a say when we "go too far." For instance, Kevin Warwick of Coventry University, a cybernetics expert, asked the Guardian, "What is wrong with replacing imperfect bits of your body with artificial parts that will allow you to perform better – or which might allow you to live longer?" while another doctor stated that he would have "no part" in such surgeries. There is, after all, a difference between placing a pacemaker or performing laser eye surgery on the body to prolong human life and lend a greater degree of quality to human life, and that of treating the human body as a tabula rasa upon which to rewrite what is, effectively, the natural course of human life.
---
While many https://whatistranshumanism.org/#what-is-a-transhuman" target="_blank" rel=" nofollow noopener noreferrer" data-ga-track=" ExternalLink: https://whatistranshumanism.org/#what-is-a-transhuman"> transhumanist ideals remain purely theoretical in scope, what is clear is that females are the class of humans who are being theorised out of social and political discourse. Indeed, much of the social philosophy surrounding transhumanist projects sets out to eliminate gender in the human species through the application of advanced biotechnology and assisted reproductive technologies, ultimately inspired by Shulamith Firestone's https://teoriaevolutiva.files.wordpress.com/2013/10/fireston…lution.pdf" target="_blank" rel=" nofollow noopener noreferrer" data-ga-track=" ExternalLink: https://teoriaevolutiva.files.wordpress.com/2013/10/fireston…lution.pdf"> The Dialectic of Sex and much of Donna Haraway's writing on https://warwick.ac.uk/fac/arts/english/currentstudents/under…sm_in_the_…pdf" target="_blank" rel=" nofollow noopener noreferrer" data-ga-track=" ExternalLink: https://warwick.ac.uk/fac/arts/english/currentstudents/under…sm_in_the_…pdf"> cyborgs. From parthenogenesis to the creation of artificial wombs, this movement seeks to remove the specificity of not gender, but sex, through the elision of medical terminology and procedures which portend to advance a technological human-cyborg built on the ideals of a post-sex model.
Read more
A new fascinating feature is out by The Guardian magazine (via writer Richard Godwin) on the future of the human body. Six of us are interviewed and/or wrote about our take on the future. Fun reading! My mini-essay is in this: https://www.theguardian.com/…/regular-body-upgrades-what-wi… #transhumanism
---
Mechanical exoskeletons, bionic limbs, uploadable brains: six experts' visions of 2118.
Continue reading "'We will get regular body upgrades': what will humans look like in 100 years?" »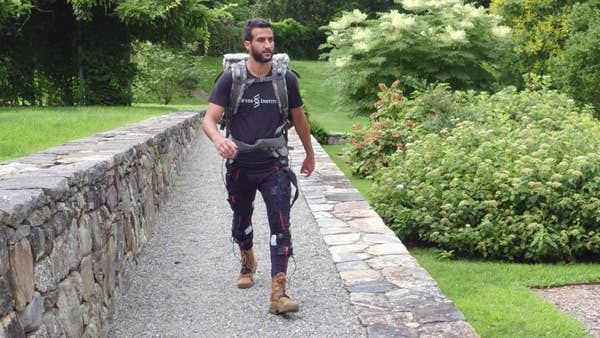 A team of scientists at Harvard's Wyss Institute has just presented its latest creation in the field of robotic exoskeletons, a fully wearable soft exosuit that automatically tweaks its level of assistance on the fly.
Read more
Over its 60-year history, DARPA has played a leading role in the creation and advancement of artificial intelligence (AI) technologies that have produced game-changing capabilities for the Department of Defense. Starting in the 1960s, DARPA research shaped the first wave of AI technologies, which focused on handcrafted knowledge, or rule-based systems capable of narrowly defined tasks. While a critical step forward for the field, these systems were fragile and limited. Starting in the 1990s, DARPA helped usher in a second wave of AI machine learning technologies that created statistical pattern recognizers from large amounts of data. The agency's funding of natural language understanding, problem solving, navigation and perception technologies has led to the creation of self-driving cars, personal assistants, and near-natural prosthetics, in addition to a myriad of critical and valuable military and commercial applications. However, these second wave AI technologies are dependent on large amounts of high quality training data, do not adapt to changing conditions, offer limited performance guarantees, and are unable to provide users with explanations of their results.
To address the limitations of these first and second wave AI technologies, DARPA seeks to explore new theories and applications that could make it possible for machines to adapt to changing situations. DARPA sees this next generation of AI as a third wave of technological advance, one of contextual adaptation. To better define a path forward, DARPA is announcing today a multi-year investment of more than $2 billion in new and existing programs called the "AI Next" campaign. Agency director, Dr. Steven Walker, officially unveiled the large-scale effort during closing remarks today at DARPA's D60 Symposium taking place Wednesday through Friday at the Gaylord Resort and Convention Center in National Harbor, Maryland.
"With AI Next, we are making multiple research investments aimed at transforming computers from specialized tools to partners in problem-solving," said Dr. Walker. "Today, machines lack contextual reasoning capabilities, and their training must cover every eventuality, which is not only costly, but ultimately impossible. We want to explore how machines can acquire human-like communication and reasoning capabilities, with the ability to recognize new situations and environments and adapt to them."
Continue reading "DARPA Announces $2 Billion Campaign to Develop Next Wave of AI Technologies" »

The German start-up company ELiSE creates the DNA of a technical part. Based on the DNA, automated design processes are used to find the best solution which considers all predefined constraints and which is produced by additive manufacturing. Meet ELiSE at ESA's Start-ups Zone powered by ESA space solutions at IAC 2018.
Read more
I don't remember what it feels like to live without pain. At 15, I began feeling aching, stabbing, and burning sensations in my lower back and down my legs. Swallowing a few Aleve didn't help—in fact, nothing did. If I sit or stand for any period of time, or lift something heavy or fall, I pay for it, sometimes for weeks or months. I've slept on the kitchen linoleum, because the carpet felt too soft to stand.
For 17 years, I went to doctor after doctor, undergoing scans, physical therapy, and just about every "alternative" treatment that promised relief. Despite some amazing doctors and the expensive tests at their disposal, they could never see anything wrong, so I never got a diagnosis.
That is, until a couple of years ago, when a routine CAT scan finally caught a structural problem with my spine. Because of that, I qualified to have a spinal cord stimulator, an electronic device used to treat chronic pain, implanted into my back. Although I was scared to go under the knife, I was more than willing to become a cyborg in order to find even partial relief. And this type of therapy might also be able to help some of the 100 million Americans who suffer from chronic pain.
Continue reading "I became a cyborg to manage my chronic pain" »

The passive exoskeleton is already part of the Russian Army's Ratnik (warrior), or 'future combat system', which also includes a range of surveillance, communications, and defensive equipment. The active exoskeleton may become part of Ratnik by 2025, according to Military-Scientific Committee Chair of the Ground Forces Aleksandr Romanyuta.
---
Russia has tested a battery-powered electric motor exoskeleton. The 'Iron Man' suit enables the wearer to accurately hit a target with a machine gun one-handed.
Soldiers wearing the high-tech exosuit can run faster and wield heavier equipment and weapons, Oleg Faustov – the chief designer of military industry company TsNIITochMash, which developed the exoskeleton – told TASS.
Continue reading "The future is here! Russia successfully tests exosuit enabling wearer to shoot machine gun 1-handed" »