Archive for the 'business' category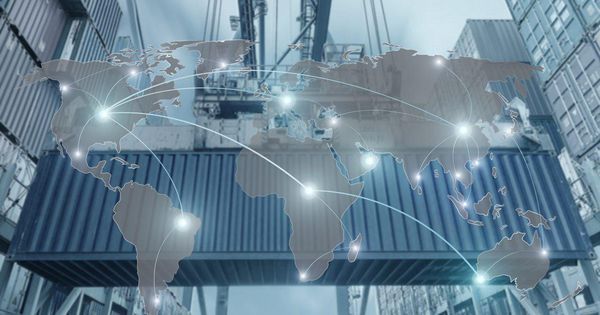 Autonomous deliveries and drones
UPS execs insist that the UPS driver is a core element to its success and the face of the company, but they have tested the use of drone deliveries for some applications including dropping essential supplies in Rwanda and demonstrating how medicine could be delivered to islands. In rural areas, where drones have open air to execute deliveries and the distance between stops makes it challenging for the drivers to be efficient, drones launched from the roofs of UPS trucks offer a solid solution to cut costs and improve service. Drones could also be deployed in UPS sorting facilities and warehouses to get items on high shelves or in remote areas.
The technology used by UPS generates a cache of data that opens up even more opportunities to become more efficient, improve the customer experience, innovate delivery solutions, and more. From optimizing the UPS network to driving operational improvements, big data and artificial intelligence are at the core of UPS's business performance.
Continue reading "The Brilliant Ways UPS Uses Artificial Intelligence, Machine Learning And Big Data" »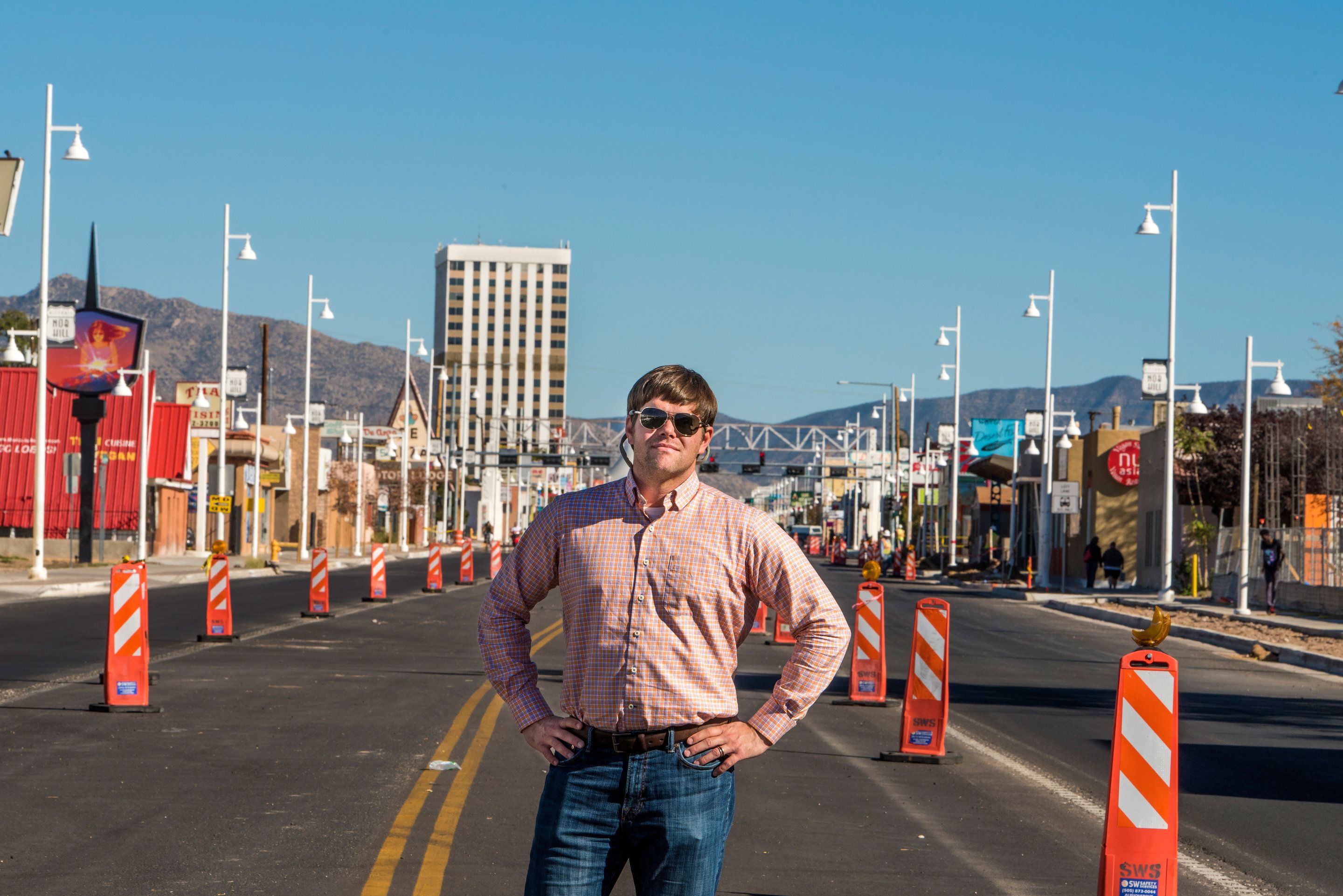 During Hurricane Katrina and other severe storms that have hit New Orleans, power outages, flooding and wind damage combined to cut off people from clean drinking water, food, medical care, shelter, prescriptions and other vital services.
In a year-long project, researchers at Sandia and Los Alamos national laboratories teamed up with the City of New Orleans to analyze ways to increase community resilience and improve the availability of critical lifeline services during and after severe weather.
The team used historical hurricane scenarios to model how storms cause localized flooding, disrupt the electrical system and cut off parts of the community from lifeline services. Sandia researchers then developed a tool to analyze and identify existing clusters of businesses and community resources in areas less prone to inundation—such as gas stations, grocery stores and pharmacies that could be outfitted with microgrids to boost resilience.
Continue reading "How microgrids could boost resilience in New Orleans" »

We were interested to learn that Juvenescence Limited, a biotech and development company involved in the development of therapies that target the aging processes, has successfully raised $50 million in a series A financing round.
Jim Mellon, the chairman of Juvenescence Limited, said, "We are delighted with the progress we have made and the faith that investors have placed in us to build a world-class company, one that we hope will lead the field in longevity science for the benefit of humanity as well as yield superb returns for our shareholders. Our company ethos is to advance the science that will add years of healthy life to every human being, and that is exactly what we are executing on at record speed."
Juvenescence has raised $63 million from various international investors since its creation in October 2016 and is now moving forward with a number of key projects. The company is comprised of a number of industry leaders in business as well as a solid scientific team led by Dr. Declan Doogan and Dr. Annalisa Jenkins.
Continue reading "Juvenescence Completes $50 Million Series A Financing Round" »

In a profound talk about technology and power, author and historian Yuval Noah Harari explains the important difference between fascism and nationalism — and what the consolidation of our data means for the future of democracy. Appearing as a hologram live from Tel Aviv, Harari warns that the greatest danger that now faces liberal democracy is that the revolution in information technology will make dictatorships more efficient and capable of control. "The enemies of liberal democracy hack our feelings of fear and hate and vanity, and then use these feelings to polarize and destroy," Harari says. "It is the responsibility of all of us to get to know our weaknesses and make sure they don't become weapons." (Followed by a brief conversation with TED curator Chris Anderson)
Check out more TED Talks: http://www.ted.com
Continue reading "Why fascism is so tempting -- and how your data could power it" »

I love clearing the air with a single dismissive answer to a seemingly complex question. Short, dismissive retorts are definitive, but arrogant. It reminds readers that I am sometimes a smart a*ss.
Is technical analysis a reasoned approach for
investors to predict future value of an asset?
In a word, the answer is "Hell No!". (Actually, that's two words. Feel free to drop the adjective). Although many technical analysts earnestly believe their craft, the approach has no value and does not hold up to a fundamental approach.
One word arrogance comes with an obligation to substantiate—and, so, let's begin with examples of each approach.
Continue reading "Technical Analysis: Can it predict future asset value?" »

A transition is happening in the satellite business. Fast-moving technology and evolving customer demands are driving operators to rethink major investments in new satellites and consider other options such as squeezing a few more years of service out of their current platforms.
Which makes this an opportune moment for the arrival of in-orbit servicing.
Sometime in early 2019, the first commercial servicing spacecraft is scheduled to launch. The Mission Extension Vehicle built by Orbital ATK on behalf of subsidiary SpaceLogistics, will the first of several such robotic craft that are poised to compete for a share of about $3 billion worth of in-orbit services that satellite operators and government agencies are projected to buy over the coming decade.
Continue reading "In-orbit services poised to become big business" »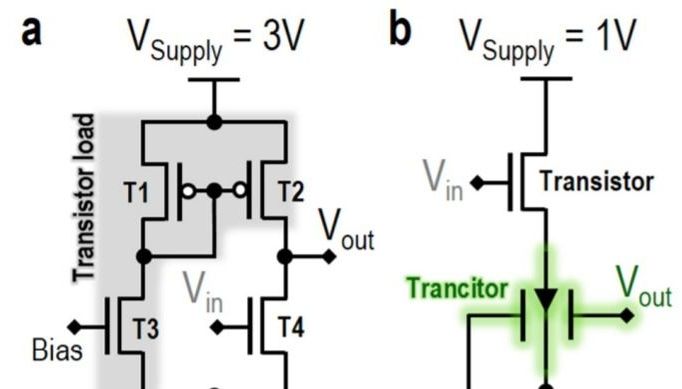 Business Impact
Another "missing" component could revolutionize electronics.
A new theory predicts the existence of an electronic device that works like an inverse transistor. It could make circuits, smaller, faster, and less power hungry.
Continue reading "Another 'missing' component could revolutionize electronics" »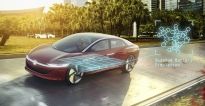 For the first time, Volkswagen experts have succeeded in simulating industrially relevant molecules using a quantum computer. This is especially important for the development of high-performance electric vehicle batteries. The experts have successfully simulated molecules such as lithium-hydrogen and carbon chains. Now they are working on more complex chemical compounds. In the long term, they want to simulate the chemical structure of a complete electric vehicle battery on a quantum computer. Their objective is to develop a "tailor-made battery", a configurable chemical blueprint that is ready for production. Volkswagen is presenting its research work connected with quantum computing at the CEBIT technology show (Hanover, June 12–15).
Martin Hofmann, CIO of the Volkswagen Group, says: "We are focusing on the modernization of IT systems throughout the Group. The objective is to intensify the digitalization of work processes – to make them simpler, more secure and more efficient and to support new business models. This is why we are combining our core task with the introduction of specific key technologies for Volkswagen. These include the Internet of Things and artificial intelligence, as well as quantum computing."
The objective is a "tailor-made battery", a configurable blueprint Using newly developed algorithms, the Volkswagen experts have laid the foundation for simulating and optimizing the chemical structure of high-performance electric vehicle batteries on a quantum computer. In the long term, such a quantum algorithm could simulate the chemical composition of a battery on the basis of different criteria such as weight reduction, maximum power density or cell assembly and provide a design which could be used directly for production. This would significantly accelerate the battery development process, which has been time-consuming and resource-intensive to date.
Continue reading "Volkswagen tests quantum computing in battery research" »