Archive for the 'neuroscience' category
Finding the physical pathways that create consciousness in the brain has eluded scientists thus far.
Read more
Clothing, skin patches and augmented reality glasses – welcome to the new age of data collection for mental health care.
Read more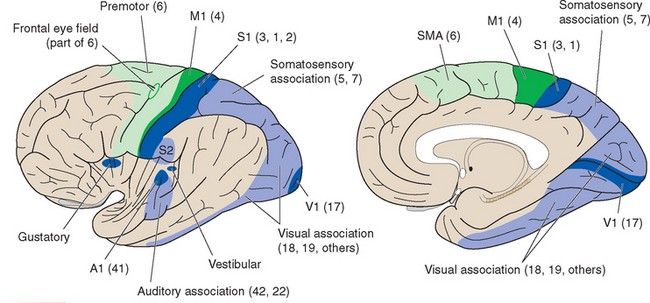 The whole thing starts with cerebral cortex. It is divided into four major parts, or sometime people call it lobes.
1. Frontal
2. Parietal
Continue reading "The Connection Of Point Brain Computer Interface — The Cerebral Cortex" »

For centuries humans have sought the 'elixir of life' – a mythical potion that supposedly would grant the drinker eternal life.
Now Exeter scientists believe they may have found the secret to a longer, healthier life.
New compounds developed and tested at the University of Exeter have brought the dream a step closer and paved the way for "anti-degeneration" drugs that could not only extend life, but also extend health and may help treat age-related diseases like cancer, dementia and diabetes.
Continue reading "Exeter University boffins have discovered 'elixir of life'" »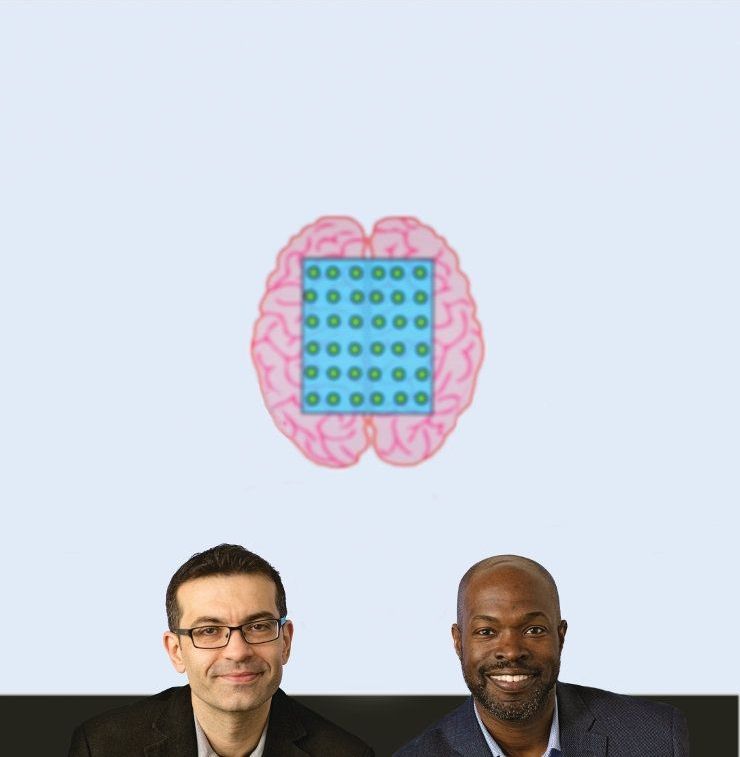 Like a team in a science fiction movie, the six-lab squad funded by a 2017 MEDx Biomedical research grant is striking in its combination of diverse skills and duties.
The project is led by Kafui Dzirasa, MD'09, Ph.D.'07, HS'10-'16, associate professor of psychiatry and behavioral sciences and assistant professor in neurobiology and neurosurgery; and Nenad Bursac, Ph.D., professor of biomedical engineering and associate professor in medicine. Their team includes: Marc Caron, Ph.D., James B. Duke Professor of Cell Biology, professor in neurobiology and medicine; Fan Wang, Ph.D., professor of neurobiology; Christopher Kontos, MD, HS'93-'97, professor of medicine and associate professor of pharmacology and cancer biology—all at Duke University School of Medicine—and Jennie Leach, Ph.D., associate professor of chemical, biochemical, and environmental engineering at the University of Maryland Baltimore County, along with a cadre of committed graduate students, postdocs, and technicians.
Dzirasa's background in engineering informs his approach to the study of neuropsychiatric illness and disease. In the summer of 2016, he and members of his lab were discussing the challenge of precisely monitoring brain activity.
09−28−17 Todd Glass of Tyler shares his story of how the deep brain stimulation surgery, from the ETMC Neurological Institute, allowed him to gain back the ability to get back one of his life's passions. See how Todd "rocked" the surgery suite at ETMC Tyler.
Read more
The strange case of a young boy who had a large section of his brain removed shows just how good the human brain is at repairing itself — or at least making the most of a tough situation. Beyond being just a lump of tissue that named itself, the brain is also a kind of wonderful, wet computer that's capable of rewiring itself in response to new experiences like taking drugs, forming new memories, and making friends. In extreme cases, like that of a 6-year-old boy who had about one-sixth of his brain removed, the brain can even adapt to getting cut apart.
Doctors documented the boy's case in a paper published July 31 in the journal Cell Reports. They report that despite the boy having a significant portion of his brain removed, including the portion associated with visual processing, the boy has developed into a healthy 10-year-old. And while he still can't see in the left side of his field of vision, his brain has reconfigured some of the lost connections so that he is able to recognize people's faces. All in all, the doctors see it as a successful procedure, as well as evidence of the brain's plasticity — its ability to adapt — when it comes to higher-order functions.
"He is essentially blind to information on the left side of the world. Anything to the left of his nose is not transmitted to his brain, because the occipital lobe in his right hemisphere is missing and cannot receive this information," Marlene Behrmann, Ph.D., a professor of psychology at Carnegie Mellon University and the corresponding author on the paper, tells New Scientist.
Continue reading "Boy Who Had a Chunk of Brain Removed Turned Out Healthy" »