Archive for the 'genetics' category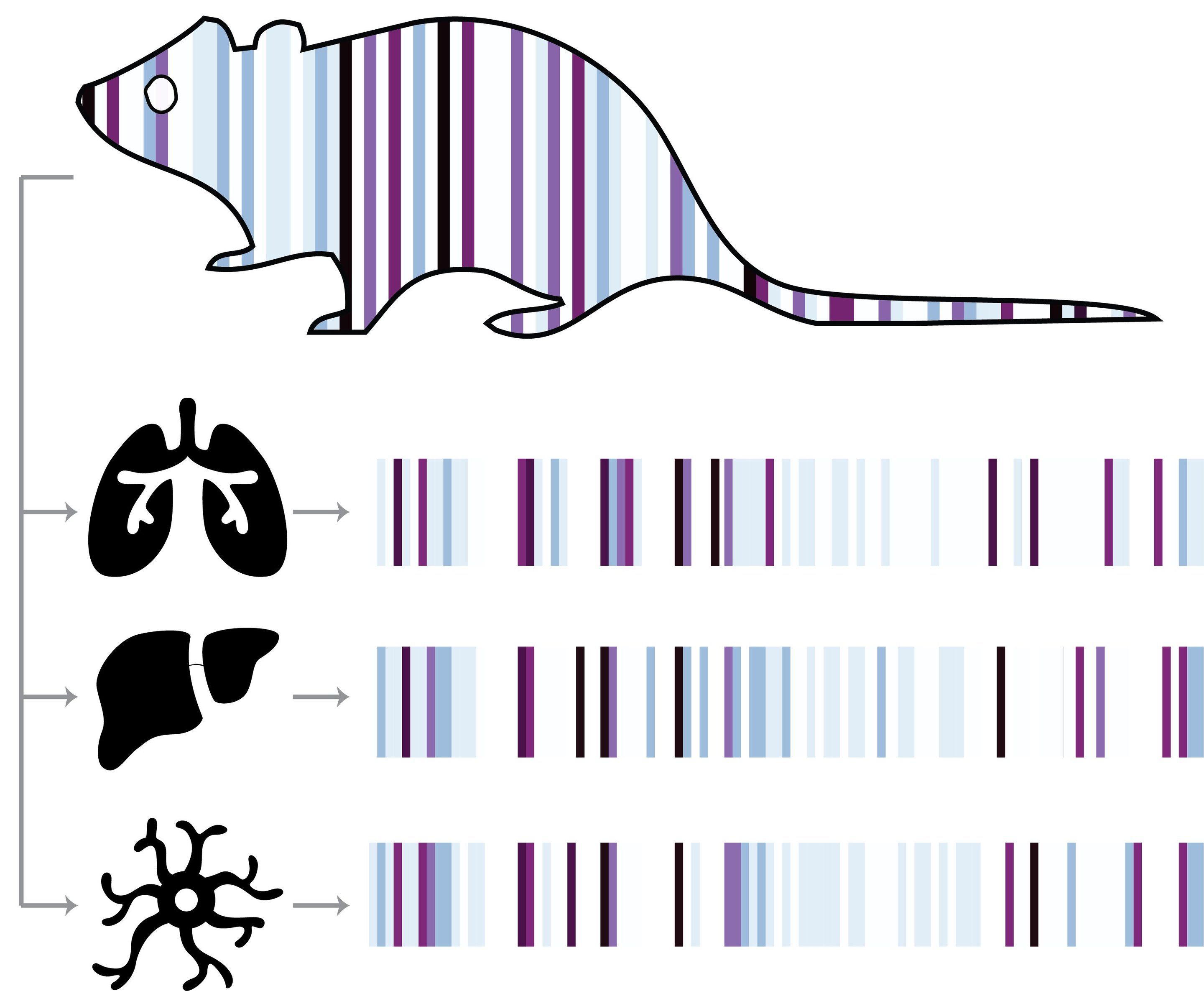 All humans begin life as a single cell that divides repeatedly to form two, then four, then eight cells, all the way up to the ~26 billion cells that make up a newborn. Tracing how and when those 26 billion cells arise from one zygote is the grand challenge of developmental biology, a field that has so far only been able to capture and analyze snapshots of the development process.
Now, a new method developed by scientists at the Wyss Institute and Harvard Medical School (HMS) finally brings that daunting task into the realm of possibility using evolving genetic barcodes that actively record the process of cell division in developing mice, enabling the lineage of every cell in a mouse's body to be traced back to its single-celled origin.
The research is published today in Science as a First Release article.
Continue reading "Recording every cell's history in real-time with evolving genetic barcodes" »

The July edition of the Journal Club has us taking a look at a recent paper that casts doubt and concern over the use of CRISPR Cas9 for gene editing.
If you like watching these streams and/or would like to participate in future streams, please consider supporting us by becoming a Lifespan Hero: https://www.lifespan.io/hero
The paper we are discussing can be found here: https://www.nature.com/articles/nbt.
Continue reading "Journal Club July 2018 — CRISPR may cause unwanted mutations" »

We could make people less stinky, more resistant to radiation, even less dependent on food and oxygen. But would the new creature be human?
Read more
Autophagy is how our cells recycle their components. Most of the time it runs quietly in the background. But when cells are stressed (such as during fasting or in the presence of dysfunctional proteins) it is increased in order to protect us. Read on to learn about autophagy, its definition and how it works, autophagy regulation, and how to increase autophagy through things like fasting.
Discover the exact, genetic factors in your body that are affecting autophagy with SelfDecode, the most powerful genetic health analysis tool available.
Continue reading "What is Autophagy? Definition, Benefits, 25 Ways to Increase It" »

Evolutionary theory predicts that reproduction entails costs that detract from somatic maintenance, accelerating biological aging. Despite support from studies in human and non-human animals, mechanisms linking 'costs of reproduction' (CoR) to aging are poorly understood. Human pregnancy is characterized by major alterations in metabolic regulation, oxidative stress, and immune cell proliferation. We hypothesized that these adaptations could accelerate blood-derived cellular aging. To test this hypothesis, we examined gravidity in relation to telomere length (TL, n = 821) and DNA-methylation age (DNAmAge, n = 397) in a cohort of young (20–22 year-old) Filipino women. Age-corrected TL and accelerated DNAmAge both predict age-related morbidity and mortality, and provide markers of mitotic and non-mitotic cellular aging, respectively. Consistent with theoretical predictions, TL decreased (p = 0.031) and DNAmAge increased (p = 0.007) with gravidity, a relationship that was not contingent upon resource availability. Neither biomarker was associated with subsequent fertility (both p 0.3), broadly consistent with a causal effect of gravidity on cellular aging. Our findings provide evidence that reproduction in women carries costs in the form of accelerated aging through two independent cellular pathways.
Read more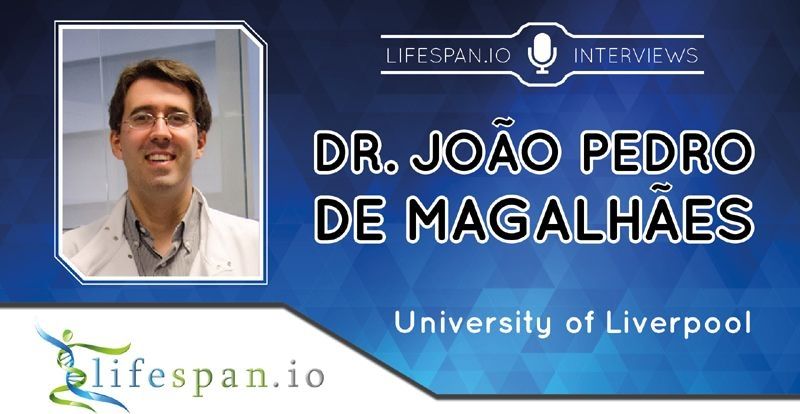 A new interview on LEAF with biogerontologist Dr. João Pedro de Magalhães.
---
Today, we have an interview with Dr. João Pedro de Magalhães, the biogerontologist who created and runs senescence.info. In the unlikely event that his name is new to you, we had another interview with him last year, which you can check out here.
How do you think we age; are we programmed to die, do we wear out, or is the truth a mixture of both?
Continue reading "An Interview With Dr. João Pedro de Magalhães" »

The risk of serious accidents will persist whenever people and machines share responsibility for safety.
---
An Uber "safety driver" takes journalists on a drive through the streets of downtown Pittsburgh in an automonous vehicle in September of 2016. (AP Photo/Gene J. Puskar)
Read more
From Martha's Vineyard to New Zealand, the power of new genetic tools provokes concern and collaboration.
---
Crispr technology may allow scientists to change the environment forever, but working with the affected localities presents a challenge.
Read more